Introduction
In today's digital age, online dating has become a popular avenue for people of all ages to find companionship and love. However, for seniors who may have less experience with technology and a desire for more meaningful connections, finding the right online dating platform can be challenging. SilverSingles.com, a dating site tailored specifically for individuals aged 50 and above, aims to address these concerns. In this comprehensive review, we will delve into what SilverSingles.com offers, its features, user experience, safety measures, and much more.
A Specialized Platform for Seniors
SilverSingles.com, owned and operated by Spark Networks SE, is a dating platform exclusively designed for seniors seeking meaningful relationships. With the tagline "Dating Over 50 Made Easy," SilverSingles.com caters to a mature and discerning audience. It recognizes that older adults have unique dating needs and preferences, and it strives to meet those needs with its user-friendly interface and targeted features.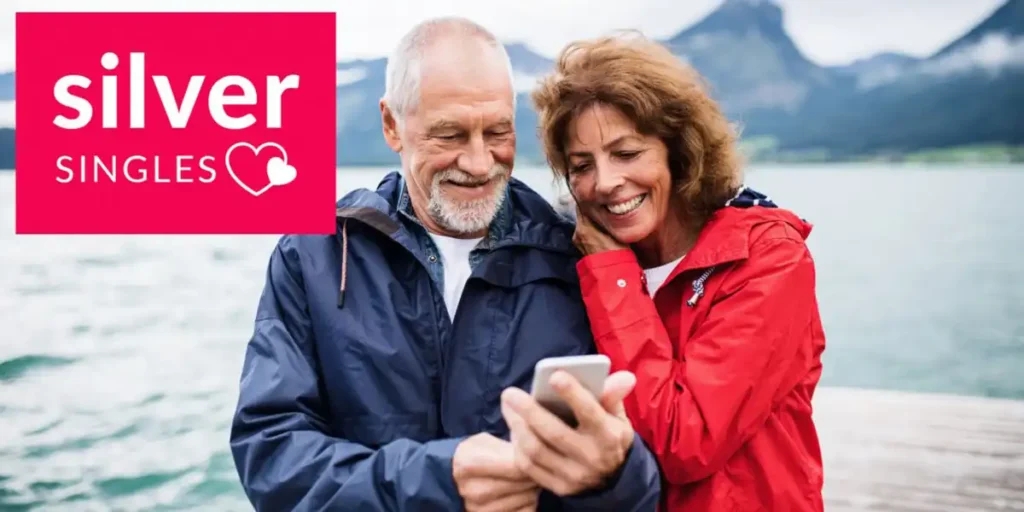 Registration and Profile Creation
Getting started on SilverSingles.com is a straightforward process. To sign up, users need to provide basic information such as their name, gender, age, location, and a valid email address. The platform places a strong emphasis on user safety and verification, which is evident during the registration process. New users are required to verify their email addresses to ensure that the site maintains a high standard of authenticity.
Once registered, members are encouraged to complete their profiles. This step is crucial as it helps match potential partners based on compatibility. SilverSingles.com prompts users to answer a series of questions that cover their interests, lifestyle, and preferences. This information is then used to generate compatible matches, increasing the likelihood of finding a suitable partner.
Matching Algorithm and Compatibility
SilverSingles.com employs a sophisticated matchmaking algorithm that takes into account the information provided in each member's profile. The algorithm aims to match users based on compatibility factors such as shared interests, values, and personality traits. This approach sets SilverSingles.com apart from other dating platforms that may rely solely on physical appearance or location for matching.
The platform provides members with a curated list of potential matches, and users can browse profiles and photos to see if there's a genuine connection. The compatibility test is an excellent tool for those who prioritize compatibility and meaningful relationships over casual encounters.
Communication Features
Effective communication is a cornerstone of any successful relationship, and SilverSingles.com offers a variety of tools to facilitate meaningful conversations. Free members can send smiles and five "Icebreakers" to start a conversation with someone they're interested in. However, to unlock the full suite of communication features, including sending and receiving messages, users will need to subscribe to a premium membership.
Premium members also gain access to a feature called "Have You Met?" which presents additional profiles that may be of interest. This feature encourages users to explore beyond their matches and potentially discover new connections.
Safety and Security
Online safety is a significant concern, especially for older adults who may be more vulnerable to online scams and fraudulent activities. SilverSingles.com takes safety seriously and implements several security measures to protect its members. The site has a dedicated customer support team that is available to assist with any concerns or issues. Additionally, all profiles are reviewed and monitored to ensure they meet the platform's guidelines, reducing the risk of encountering fake profiles or scammers.
SilverSingles.com also provides safety tips and advice to help members navigate the online dating world securely. It's essential to be cautious when sharing personal information and to report any suspicious activity promptly.
Membership Options
SilverSingles.com offers both free and premium membership options, allowing users to choose the level of access that best suits their needs. Free members can create a profile, take the compatibility test, receive matches, send smiles, and use the Icebreakers feature. However, to unlock the full range of communication features and connect with other members, a premium membership is required.
Premium memberships are available in various subscription durations, such as one, three, or six months. Longer-term subscriptions often come with cost savings, making it more economical for those planning to use the platform for an extended period.
User Experience and Design
One of the standout features of SilverSingles.com is its user-friendly interface and intuitive design. The platform is easy to navigate, and the registration process is straightforward. The layout is clean and uncluttered, making it accessible to users of all technological backgrounds.
SilverSingles.com is available as a website and also has a mobile app for on-the-go dating. The mobile app retains the same user-friendly design and functionality as the website, ensuring a seamless experience across devices.
Pros and Cons
Like any online dating platform, SilverSingles.com has its advantages and drawbacks:
Pros:
Specialized for seniors: Tailored to the needs of individuals aged 50 and above.
Comprehensive compatibility test: Helps match users based on shared interests and values.
Safety and security: Robust measures to protect members from scams and fake profiles.
User-friendly interface: Easy to navigate for all levels of tech-savviness.
Meaningful connections: Emphasis on finding long-term relationships.
Cons:
Premium membership required for full communication: Some features are only available to paying members.
Smaller user base compared to mainstream dating apps: Depending on location, there may be fewer matches.
Limited free features: Free members have restricted communication options.
Conclusion
SilverSingles.com is a dedicated dating platform designed to cater to the unique needs and preferences of seniors looking for meaningful relationships. With its comprehensive compatibility test, user-friendly interface, and commitment to user safety, it provides a valuable online dating experience for individuals aged 50 and above. While some features require a premium membership, the investment may be worthwhile for those seeking genuine connections and companionship in their later years. For seniors interested in exploring the world of online dating, SilverSingles.com offers a promising avenue for finding love and companionship in the digital age.