Introduction
In today's digital age, social networking platforms have transformed the way people connect and interact with each other. While these platforms are often associated with younger generations, there's a growing need for online communities tailored to older adults. One such platform that has gained prominence in recent years is "SeniorFriendFinder." This online platform is designed specifically for seniors seeking friendship, companionship, and meaningful connections in their golden years. In this article, we will explore SeniorFriendFinder, its features, benefits, and the impact it has on the lives of senior citizens.
Understanding the Need
As people age, they may face various challenges that can lead to feelings of isolation and loneliness. Retirement, the loss of a spouse, or children moving away are just a few of the life changes that can contribute to these feelings. In such circumstances, staying socially active becomes increasingly important for maintaining mental and emotional well-being.
SeniorFriendFinder was created to address this need by offering a safe and welcoming online platform for seniors to connect with others who share similar interests and life experiences. The platform aims to combat loneliness among seniors and provide them with a sense of belonging and purpose in their later years.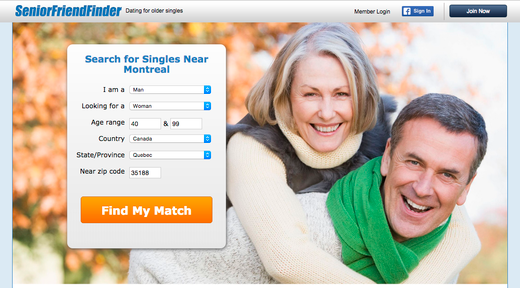 Features of SeniorFriendFinder
User-Friendly Interface: SeniorFriendFinder boasts a user-friendly website that is easy for seniors to navigate. The design is simple, with large fonts and clear buttons, ensuring that older users with varying levels of technological proficiency can comfortably use the platform.
Profile Creation: Users can create detailed profiles that include information about themselves, their interests, hobbies, and what they are looking for in a friend or companion. Adding profile photos is encouraged to enhance the personal connection.
Search and Match: The platform offers powerful search and matching tools that allow seniors to find others with similar interests and preferences. Users can search for potential friends based on criteria such as age, location, hobbies, and more.
Private Messaging: SeniorFriendFinder provides a secure messaging system that enables users to send private messages to one another. This feature allows seniors to get to know each other better before deciding to meet in person if they wish.
Chat Rooms and Forums: The platform includes chat rooms and discussion forums where seniors can engage in conversations on a wide range of topics. These virtual spaces foster a sense of community and provide opportunities for seniors to share their experiences and wisdom.
Events and Activities: SeniorFriendFinder regularly organizes virtual and in-person events and activities, such as online games, book clubs, and local meetups. These events help seniors connect with others who share their interests and provide opportunities for real-world friendships to develop.
Safety and Privacy: SeniorFriendFinder places a strong emphasis on safety and privacy. The platform employs robust security measures to protect user data and has a strict policy against harassment or inappropriate behavior. Users can report any concerns to the platform's support team.
Benefits of SeniorFriendFinder
Combatting Loneliness: Loneliness is a common issue among seniors, and SeniorFriendFinder offers a solution by connecting them with like-minded individuals. Having a sense of community can greatly reduce feelings of isolation.
Expanding Social Circles: For seniors who may have limited opportunities to meet new people in their daily lives, SeniorFriendFinder broadens their social horizons. It enables them to form connections with individuals from diverse backgrounds and locations.
Sharing Experiences: SeniorFriendFinder provides a platform for seniors to share their life experiences, stories, and advice with others. This exchange of knowledge and wisdom is not only fulfilling but also enriching for both parties involved.
Mental Stimulation: Engaging in conversations, participating in discussions, and joining online activities on SeniorFriendFinder can help seniors stay mentally active and alert, contributing to cognitive well-being.
Flexibility and Convenience: The online nature of SeniorFriendFinder means that seniors can connect with others at their own pace and convenience. They can log in whenever they wish and interact with friends from the comfort of their homes.
Safe Environment: Seniors can feel confident that SeniorFriendFinder provides a safe and respectful environment. The platform's dedication to user safety ensures a positive and enjoyable experience.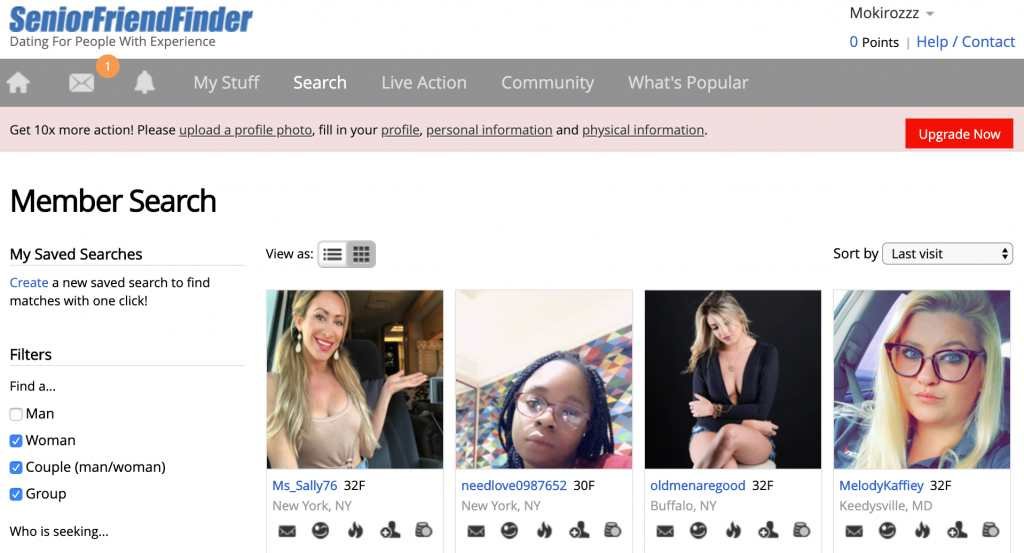 Real-Life Success Stories
SeniorFriendFinder has had a significant impact on the lives of many seniors, fostering new friendships and companionships. Here are a few real-life success stories that illustrate the platform's positive influence:
Jane, a widow in her 70s, joined SeniorFriendFinder to combat loneliness after her husband's passing. She found a friend named Mary who shared her love for gardening. They now meet regularly to tend to their gardens together, and their friendship has brought joy back into Jane's life.
John, a retired engineer, was struggling with boredom in his post-retirement life. He joined SeniorFriendFinder and discovered a chat room dedicated to discussing science and technology. Through engaging conversations, he not only found intellectual stimulation but also formed lasting friendships with fellow tech enthusiasts.
Elizabeth and William, both in their 80s, met on SeniorFriendFinder and quickly connected over their shared interest in classical music. They attended virtual concerts together and eventually met in person. Their relationship blossomed, and they recently celebrated their one-year anniversary as a couple.
Conclusion
In a world where digital connections are becoming increasingly important, SeniorFriendFinder stands out as a platform dedicated to enhancing the lives of seniors. By providing a space for seniors to connect, share, and engage with others in their age group, it offers a valuable solution to combat loneliness and foster meaningful relationships.
As the senior population continues to grow, platforms like SeniorFriendFinder play a crucial role in ensuring that older adults can lead fulfilling lives, full of friendship and companionship. Through its user-friendly interface, safety measures, and diverse features, SeniorFriendFinder empowers seniors to embrace the digital age and connect with others who share their interests and passions. It is a testament to the idea that meaningful friendships and connections can be formed at any stage of life, thanks to the power of technology and a welcoming online community.