Introduction
In a world increasingly focused on youth and technology, seniors often find themselves overlooked in the realm of online dating. However, a growing number of seniors are embracing the digital age and turning to online dating platforms to find companionship, friendship, and love. One platform that has emerged as a reliable and trusted destination for mature daters is "Senior Match." In this article, we will delve into the world of Senior Match, exploring its features, benefits, and why it has become a popular choice for senior singles.
The Need for Senior-Focused Dating Platforms
As life expectancy continues to rise, so does the number of seniors looking to connect with like-minded individuals. Many seniors find themselves divorced, widowed, or simply seeking new companionship after retirement. Traditional methods of meeting people may not always be effective or comfortable for this demographic, leading them to explore online dating.
Senior Match is a niche dating platform catering exclusively to seniors aged 50 and above. It was founded in 2001 and has since become one of the most trusted and successful dating sites for seniors. Its focus on senior-specific features and a user-friendly interface has made it an attractive choice for mature singles looking to explore the world of online dating.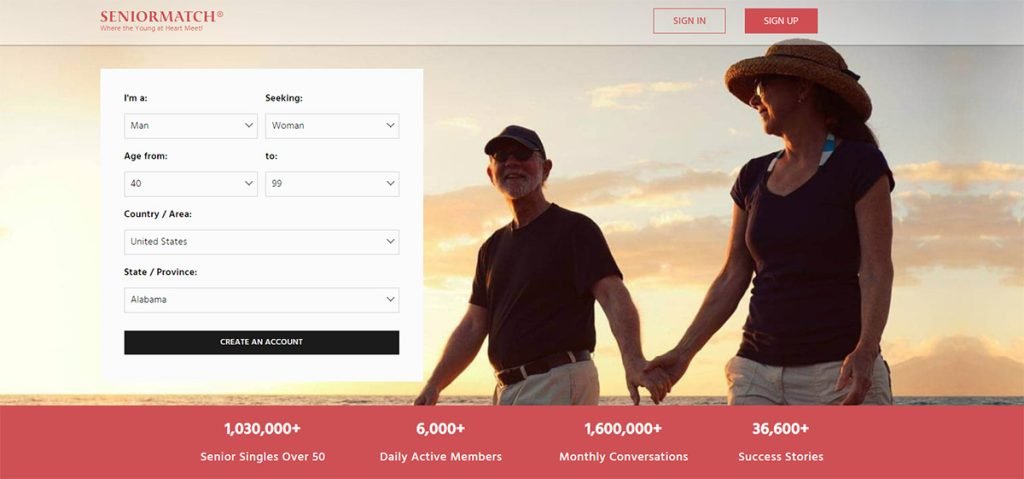 Key Features of Senior Match
Profile Creation: Signing up on Senior Match is a straightforward process. Users provide basic information about themselves, including their age, location, and relationship status. The platform encourages users to upload high-quality photos to increase their chances of finding compatible matches.
Search and Match: Senior Match offers a robust search and matching system that allows users to filter potential matches based on various criteria. Users can specify preferences like age range, location, and even specific interests. This ensures that users are connected with people who share their values and interests.
Communication Tools: The platform provides various communication tools to help seniors get to know each other better. These include private messaging, email, and a real-time chat feature. Users can also send "winks" to express interest in someone's profile.
Community Features: Senior Match goes beyond just dating and offers a sense of community to its members. It has forums and blogs where seniors can discuss various topics, share experiences, and seek advice. These features foster a sense of belonging and connection among users.
Safety and Privacy: Senior Match takes user safety and privacy seriously. The platform employs strict verification procedures to ensure the authenticity of profiles. Users can also control who can view their profiles and messages, giving them a sense of security.
Mobile App: Senior Match has a mobile app available for both iOS and Android devices, making it convenient for seniors to access the platform on the go.
Benefits of Using Senior Match
Tailored for Seniors: One of the biggest advantages of Senior Match is its exclusive focus on seniors. This ensures that users are matched with individuals in the same stage of life, sharing similar experiences and perspectives.
Ease of Use: The platform's user-friendly interface is designed with seniors in mind. It is intuitive and easy to navigate, even for those who may not be tech-savvy.
Active Community: Senior Match boasts a large and active user base, increasing the likelihood of finding compatible matches. The forums and blogs also allow users to engage with the community beyond dating.
Safety First: Senior Match's commitment to user safety and privacy gives seniors peace of mind while navigating the online dating world.
Success Stories: Many seniors have found love and companionship through Senior Match. The platform's success stories serve as inspiration for others, proving that age is no barrier to finding meaningful connections.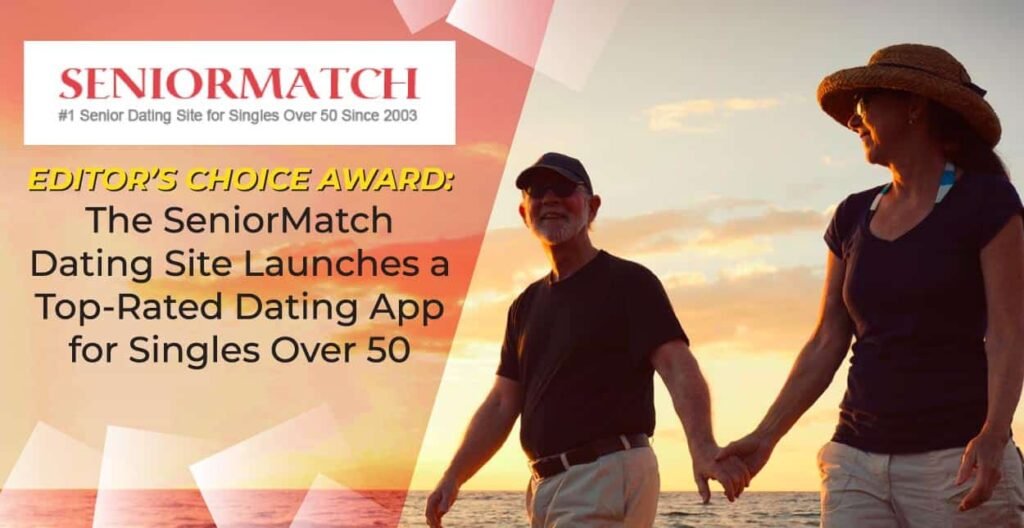 User Testimonials
Let's hear from some real users of Senior Match:
Sandra, 62: "I was hesitant about trying online dating, but Senior Match made it so easy. I met my current partner on the site, and we share so many interests. It's been a wonderful experience."
George, 68: "I lost my spouse a few years ago, and I was feeling lonely. Senior Match helped me connect with people who understood what I was going through. I've made some great friends here."
Linda, 56: "The forums on Senior Match are my favorite. I've learned so much from others and made valuable connections. It's more than just a dating site; it's a supportive community."
Conclusion
In a world where online dating is dominated by youth-centric platforms, Senior Match stands out as a beacon of hope for seniors seeking meaningful connections. With its user-friendly interface, active community, and a focus on safety and privacy, it has become a go-to platform for mature daters looking to explore the world of online dating. Whether you're looking for love, friendship, or simply a sense of belonging, Senior Match offers a welcoming space for seniors to connect and thrive in their golden years. So, for those in their 50s, 60s, and beyond, Senior Match may just be the perfect platform to embark on a new journey of companionship and love.