Introduction
Marriage is a sacred institution that brings two individuals together in a lifelong commitment. In the modern world, where finding the right life partner can be a daunting task, platforms like Pure Matrimony have emerged to facilitate the search for a compatible spouse within the bounds of Islamic principles. This article explores the concept of Pure Matrimony, its mission, services, and how it helps Muslims around the world find love while adhering to their faith.
Understanding Pure Matrimony
Pure Matrimony is an online matrimonial platform designed exclusively for Muslims who are looking for a spouse while prioritizing the values and principles of Islam. It was founded with the belief that marriage is a significant step in a person's life and should be undertaken with utmost care, sincerity, and adherence to Islamic teachings.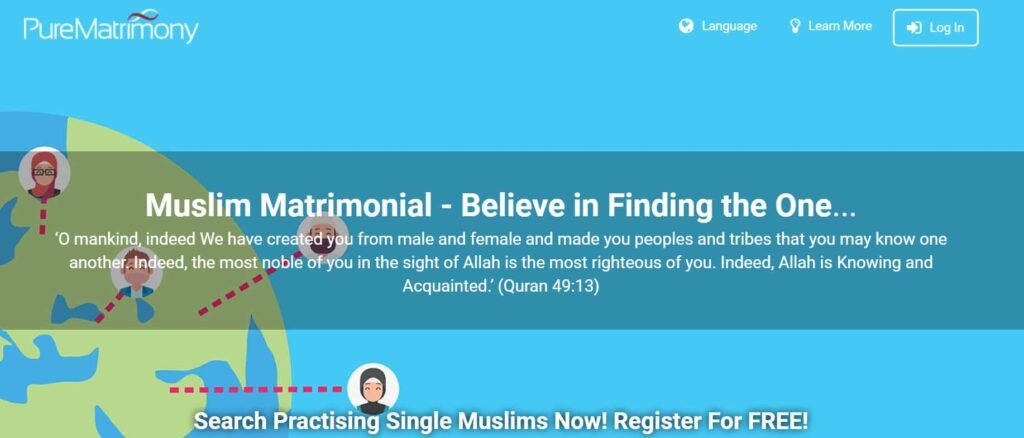 Mission and Values
Islamic Integrity: Pure Matrimony is committed to maintaining the highest level of Islamic integrity in its services. It adheres to the principles of modesty, respect, and honesty throughout the matchmaking process.
Sincerity and Honesty: The platform encourages its members to be sincere and honest in their profiles, emphasizing the importance of transparent communication.
Compatibility: Pure Matrimony aims to connect individuals who are not only physically attracted to each other but also share compatible values, beliefs, and life goals.
Family-Centric Approach: The platform recognizes the vital role of family in the life of a Muslim. It encourages family involvement in the matchmaking process and provides tools to facilitate these connections.
Services Offered by Pure Matrimony
Profile Creation: Users can create detailed profiles that include information about their background, values, religious beliefs, and preferences in a potential spouse. The platform provides guidance on creating profiles that accurately represent individuals.
Matchmaking Algorithms: Pure Matrimony employs advanced matchmaking algorithms that take into account compatibility factors such as religious beliefs, lifestyle, and personal preferences. This helps users find potential partners who are well-suited to their values and goals.
Privacy and Security: Recognizing the importance of privacy in the context of Muslim matrimonial services, Pure Matrimony ensures that users' personal information is kept secure. It also offers tools to control the visibility of profiles.
Guidance and Support: The platform offers guidance and support to its users throughout their journey to find a spouse. This includes advice on building a strong marriage, navigating cultural differences, and addressing common challenges.
Family Involvement: Pure Matrimony acknowledges the importance of family involvement in the matchmaking process. It provides features that allow users to connect their families and seek their input in the decision-making process.
Educational Resources: The platform offers a wealth of educational resources, including articles, videos, and webinars, to help individuals prepare for marriage and understand the responsibilities and expectations of married life.
Success Stories
Pure Matrimony has been instrumental in helping many Muslims find love and build successful marriages while staying true to their faith. Here are a few success stories:
Sarah and Ahmed: Sarah and Ahmed met on Pure Matrimony and instantly connected over their shared values and religious beliefs. After a period of courtship and getting to know each other's families, they got married and are now happily raising a family together.
Fatima and Ali: Fatima and Ali, both busy professionals, struggled to find suitable partners through traditional methods. Pure Matrimony's matchmaking algorithms helped them find each other, and they credit the platform with bringing them together.
Amina and Yusuf: Amina and Yusuf's families had known each other for years, but it was through Pure Matrimony that they truly connected. The platform provided a secure and respectful environment for them to get to know each other better and eventually decide to tie the knot.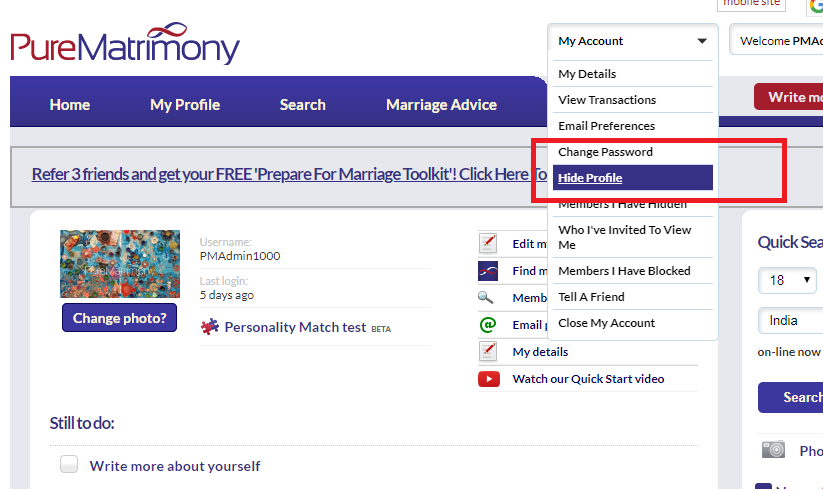 Challenges and Criticisms
While Pure Matrimony has earned a positive reputation within the Muslim community, it is not without its challenges and criticisms:
Limited User Base: Some users have reported that the platform's user base may be limited in certain regions, making it challenging to find compatible matches, especially for those living in less populous areas.
Cost of Membership: Like many specialized dating platforms, Pure Matrimony requires a paid membership for full access to its services. While this is necessary for the platform's sustainability, it may pose a barrier to some users.
Success Not Guaranteed: Finding a compatible life partner is a complex process, and Pure Matrimony, like any other platform, cannot guarantee success in every case. Some users may still face challenges in finding a suitable match.
Conclusion
Pure Matrimony has emerged as a valuable resource for Muslims around the world seeking to find love while staying true to their faith and values. With a commitment to Islamic integrity, transparency, and compatibility, the platform helps individuals connect with potential life partners who share their beliefs and goals. While it is not without its challenges, Pure Matrimony has successfully facilitated numerous marriages and continues to play a crucial role in the lives of Muslims seeking to embark on the journey of matrimony. As technology continues to shape the way we find love and build relationships, platforms like Pure Matrimony are likely to remain a vital part of the matrimonial landscape for Muslims.